09 Dec

Branding at its Best – Learning from the Big Guys

Like the job of a mother, the process of branding a business is never complete.  Counter to what some may think, branding is not just for newer less established companies.  Major corporations like Coca-Cola and Tiffany's continue to spend large amounts of energy, and yes in their case, dollars on branding their products.
Let's take a quick look at what three of the big players are doing to continue to build their brand:
Coca Cola's annual Holiday branding bang we have grown to look forward to
99Designs, explaining the importance of truly knowing your audience
How Tiffany's has branded the "Tiffany Blue" by keeping color consistency throughout their entire brand
Coca-Cola's Ingenious Holiday Bottle Has a Label You Pull Into a Festive Bow
Coca-Cola's new Christmas campaign in the U.K. includes "bow bottles"—1.75-liter containers with a label that transforms into a bow. And while lots of brands roll out special packaging for the holidays—grocery store aisles are peppered in red and green this time of the year—the bow is a unique attention grabber.
A YouTube user demonstrates below: Coke—whose innovative packaging ideas, from names on the bottles to incredible caps, are legendary—released the new bottles at the same time as its Coca-Cola Christmas truck tour, which is traveling the U.K. to celebrate Coke's "Holidays Are Coming" TV ad, running for 20 years now…Check out the full story…
 A guide to branding your small business | Guardian Small Business Network | The Guardian
Niall O'Loughlin, UK manager of graphic design marketplace 99designs, believes what you do with that knowledge is the real secret to building a successful brand. "You must know your market to fully understand how to evoke the right emotions through your brand design," he says. "Carefully tailor your design, sales and marketing activities to your target market and do so consistently across all channels so the brand becomes easily recognisable." Read more here…
Keeping Color Consistent Is a Vital Element of Branding – Huffington Post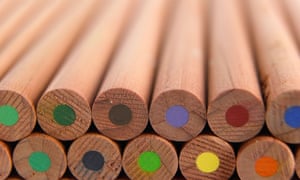 Color is a way to differentiate and identify your company and products in a crowded marketplace. From the black-and-orange combination of the Amazon logo to the green of the Starbucks emblem or Tiffany's distinctive blue, the shade you choose is a … Read more here… huffingtonpost.com
These companies have been successful for a reason, learn from their example, steal their ideas and perhaps one day your startup can stand toe-to-toe with the giants of your industry.
For help implementing these and other branding strategies, get in touch – we're great at this stuff!